Post treatment do's and dont's (Musculoskeletal PRP) 21 februar
.
WEBINAR TOPIC
Intra-articular injections of the combination PRP-HA(Cellular Matrix) offer a holistic approach that may have a simultaneous impact on several etiologic factors of osteoarthritis. The myriad of growth factors and biomolecules in PRP have the potential to disrupt the inflammatory loop associated with osteoarthritis and recover joint homeostasis, which is essential for creating a favorable environment for slowing down the process of cartilage degradation and reducing pain (Chen et al., 2017).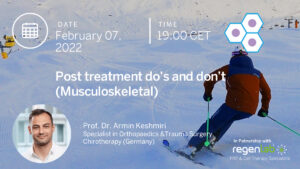 However, it must be stressed that the demographic characteristics (age, sex, BMI), knee damage (radiological degree, effusions, peri-articular comorbidities) and post-treatment rehabilitation are crucial when selecting the candidate to receive the treatment.
PÅ din pc
TOPICS DISCUSSED :
This webinar will emphasize the post-treatment do's and don't after receiving a biological stimulation (such as PRP-HA) for knee OA management.
Kursholder
Prof. Armin Keshmiri.
Specialist in orthopedics and trauma surgery, chiropractic therapy -MVZ im Helios München – born 1984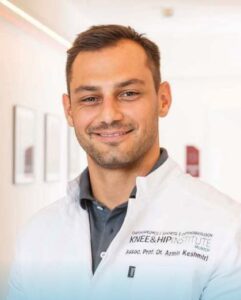 Plan:
Pris:
Gratis
---
Webinar
Foran PC

21. februar 2022, kl 19.00 – 19.45

Ledige plasser
Påmelding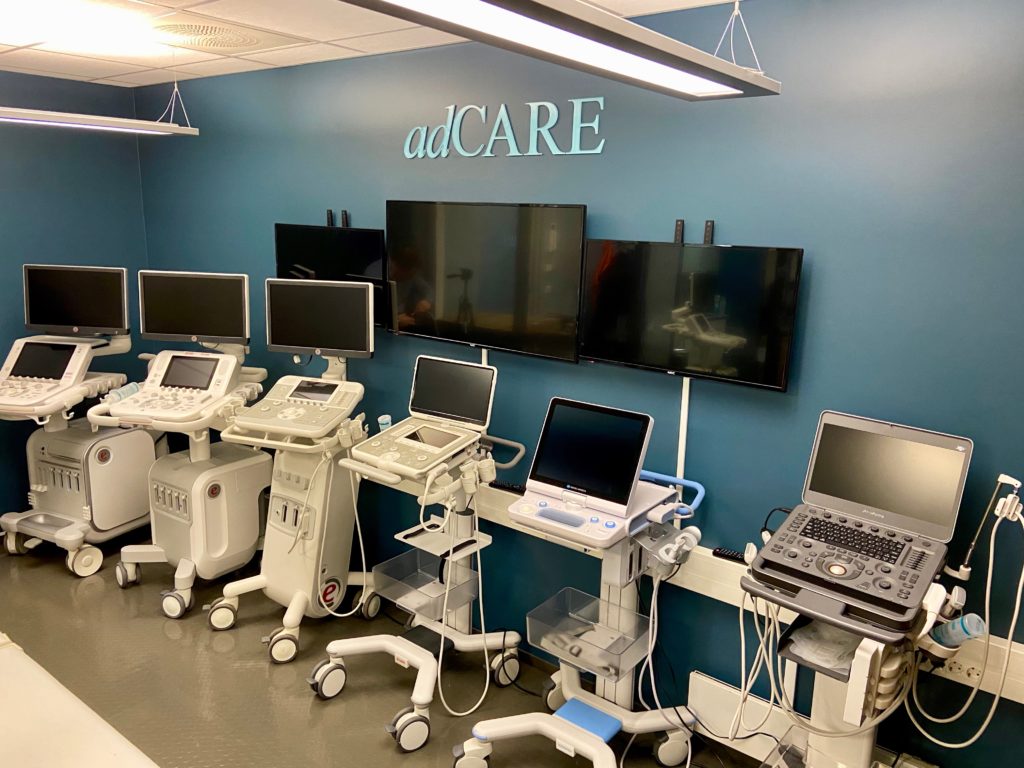 Kontakt oss